INDUSTRIAL SOLUTIONS
Active Galaxy provides R&D solution to industries like software and hardware development for their needs. We are involving in product customization for the industries based on their needs. Also we are providing complete product design and development services to industries. We design & manufacturing PCB boards for industrial controls, and handling electrical and electronics wise development.
ACADEMIC SOLUTIONS
Active Galaxy provides academic training in Electrical, Electronics, Instrumentation, Bio-medical and Communication. Also we conduct In-plant training, Internship programs, Project training, Workshops, Robotic Competitions, Mini and Major Projects for Engineering students.
AG Groups
ACTIVE GALAXY, Chennai.
IJADST (International Journal), Chennai.
A Research Institute for M.Phil/PhD, Chennai.
AG Welfare Association , Chennai
Vision
It is our endeavour to evolve as a globally competent technical company and to build a center of excellence in Engineering & Technology.
Mission
Our mission is to deliver, and we are to deliver skills and knowledge that significantly increase our course participants' on-the-job productivity, thereby enhancing their contributions to the goals of their organization.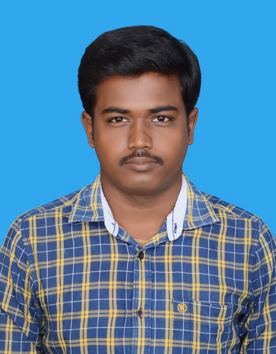 GOPALAKRISHNAN SUBRAMANIAM B.E, M.E, PhD
"The best equipment and modern, efficient facilities are only part of how we build a resilient and successful company. Our most productive and important investment will always be our employees. Their hard work, skills and initiative are what make this company great."

- Gopalakrishnan, Founder & CEO
ABOUT THE CEO
Gopalakrishnan has diverse and rich work experience of over 4 years in various industries across multiple disciplines.

At Active Galaxy, as a CEO and Founder, Gopalakrishnan is responsible for defining business strategies and company's overall direction, engineering function, technology management, talent nurturing and leadership enabling & team building. His expertise lies in identifying optimum technologies for solutions, architecture, and design of solutions encompassing complete life cycle in the areas of audio / Video and Convergence, Web based technologies, Renewable Energy, Consumer Electronics, Streaming Media & Surveillance Systems.

During his last tenure, Gopalakrishnan held technology leadership roles in one of India's leading Electronic Design Services Companies. He was instrumental in building Streaming Media and Surveillance practices.

Gopalakrishnan holds Master Degree in Embedded systems from Anna University, INDIA.


Hardware:
Renesas Rl78/G1x, Open CPU hardware M66, Atmel 89s51/2, AVR Atmega-168, Atmega-328-pu, PIC16F/18F, ARM Cortex-M0/ M3, Texas boards like MSP430, Tiva series, MCB2300.
Operating Systems:
Linux (Raspbian OS, CentOS), FreeRTOS
Languages:
C , C++, Embedded C, Matlab, Python
Protocols:
UART(TTL/RS232), SPI, I2C, CAN, USB - Host, Device
Standards:
IEEE 802.11 a/b/g (Wi-Fi), IEEE 802.15.1(Bluetooth), IEEE 802.3/Ethernet
Software Tools:
KeilC, Energia for Ti boards, Arduino with GCC compiler, MP-lab for PIC series, Python for Raspberry pi.
ADC (HX710/1-a/b):
24-Bit High Speed Differential Delta Sigma ADC
Consumer product:
Digital weighing scale, POS system, GPS tracking, GSM based ATOM security

HIKO HIKO 2k18 at Indira Gandhi College of Engineering and Technology For Women
Two days workshop conducted at Adhi College of Engineering and Technology - Chennai.



One day workshop conducted at Sir Issac Newton College of Engineering & Technology (SINCET) - Nagapattinam.



One day seminar conducted at Bharath University - Chennai.